Dedicated to the art of viniculture, Claridge's Wine Cellar is an exquisite expression of craft. Step inside to sample an eclectic collection of rare vintages, select a bottle to enjoy in your suite, or take home the perfect dinner party pairing.
This beautifully created space is designed to stoke curiosity, and showcase an extraordinary variety of more than 1000 wines and champagnes. Each has been selected by our Head of Wine Sebastian Morice, with a one of-a-kind spirit collection courtesy of Head of Claridge's Bars, Denis Broci.
Journey from the Loire Valley's blush rosés and aromatic Alsace whites, to the cask-aged reds of Spain, Italy and South America. These are bottles from iconic estates and lesser-known producers, exclusive pieces as well as weekend wines to be enjoyed immediately. The collection also includes sweet and fortified varieties, as well as prestige Champagne Magnums and Jeroboams. Meanwhile, spirits celebrate the small batch and the singular – from tropical aged rums to distilleries putting a fresh spin on classic gin production. And for those in search of an elegant gift, glassware, decanters, books and accessories are made for connoisseurs and collectors.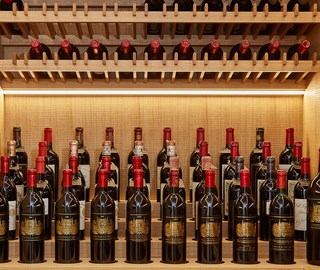 Meet the makers
From esteemed Old World classics to New World discoveries, the Claridge's Wine Cellar invites visitors on a global tour across the winemaking world. Each bottle within this temperature-controlled space has a story to tell. It could be the unique terroir that lends a bold Rhône red its characteristic warmth, the small-batch distillery breaking new ground in bourbon production, or the vineyard producing the perfect accompaniments.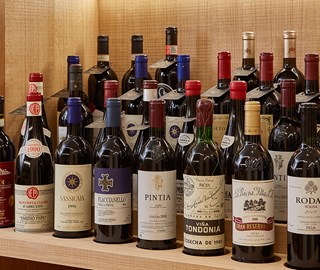 A toast to the house
The pinnacle of the collection is a series of rare vintages. These singular bottles bear the hallmark of the world's finest champagne houses: Krug, Dom Perignon, Domaine de la Romanée Conti, Domaine J.F Coche-Dury, Petrus, Armand Rousseau, Clos Rougeard and Domaine Trimbach. Each one an individual masterpiece.