A safe stay at Claridge's
Firstly, we hope you and your loved ones are safe and well. These have been challenging days for us all, yet amid the hardship comes hope. Despite our own hotels being closed, our teams have been busy as they rechannelled their spirit of hospitality in support of our great city. At Claridge's, we have been proud to provide a welcoming refuge to many of London's critical care NHS teams.
As we say goodbye to the last of those frontline workers, we begin to plan for the reopening of our hotel to guests. For now, I'd like to share with you details of the robust measures we are taking to meet guidance set out by the Government, Public Health England and WHO. Collaborating with world-leading designers, engineers and consultants, we have introduced enhancements to ensure the highest standards of safety and comfort for our guests and colleagues are met.
Some things must change but one thing is certain – the personal service and known-and-loved magic of Claridge's will endure. Our team of familiar faces cannot wait to welcome you back.
With all good wishes,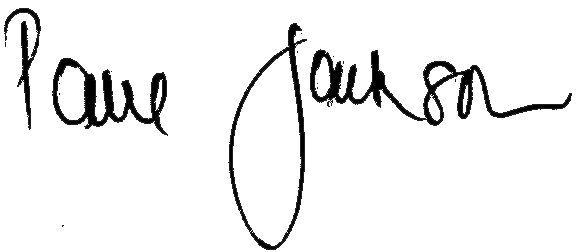 Paul Jackson
General Manager
From Thursday 5 November to Thursday 3 December 2020 Claridge's will remain open to accommodate guests travelling for work purposes, as permitted by current government regulations. All restaurants and bars will be closed during this time, with resident guests provided service by in-room dining.
Subscribe to our newsletter to be the first to receive our latest special offers and to keep you up to date with all the openings at the hotel.
Meanwhile, you can learn about the ways in which we have prepared to welcome guests again below.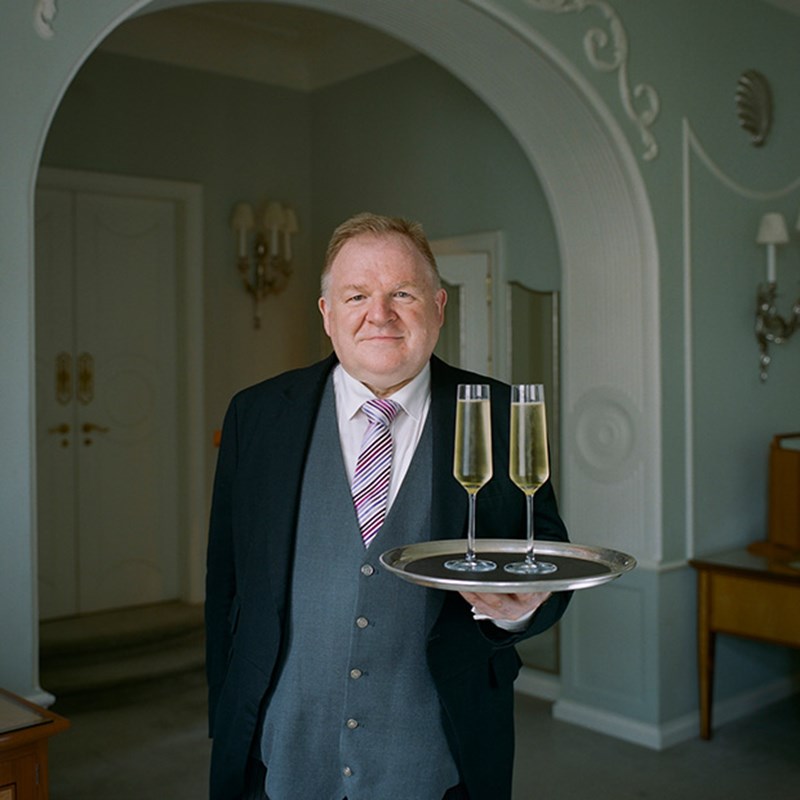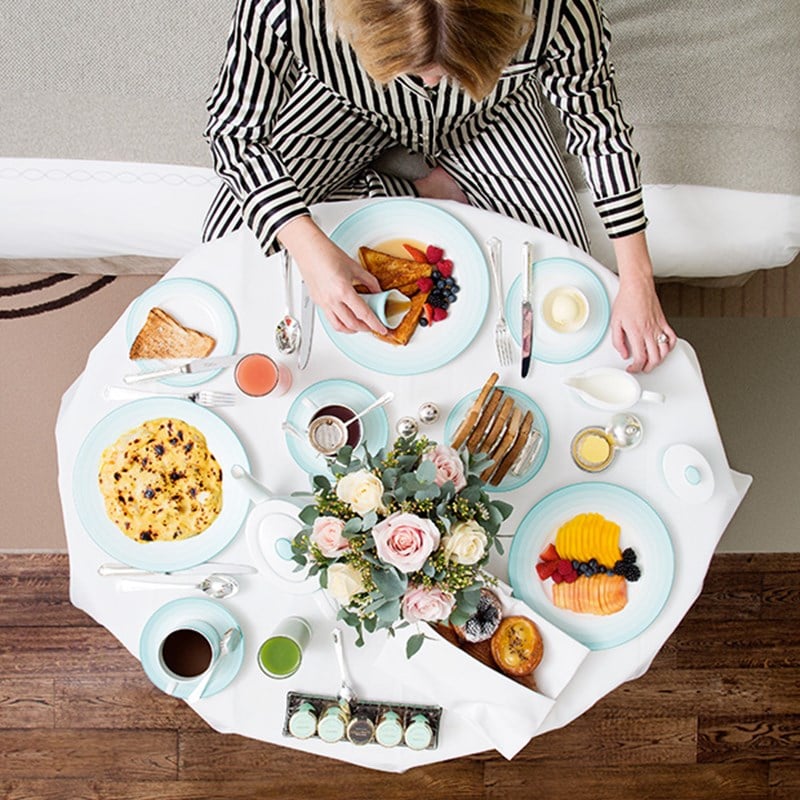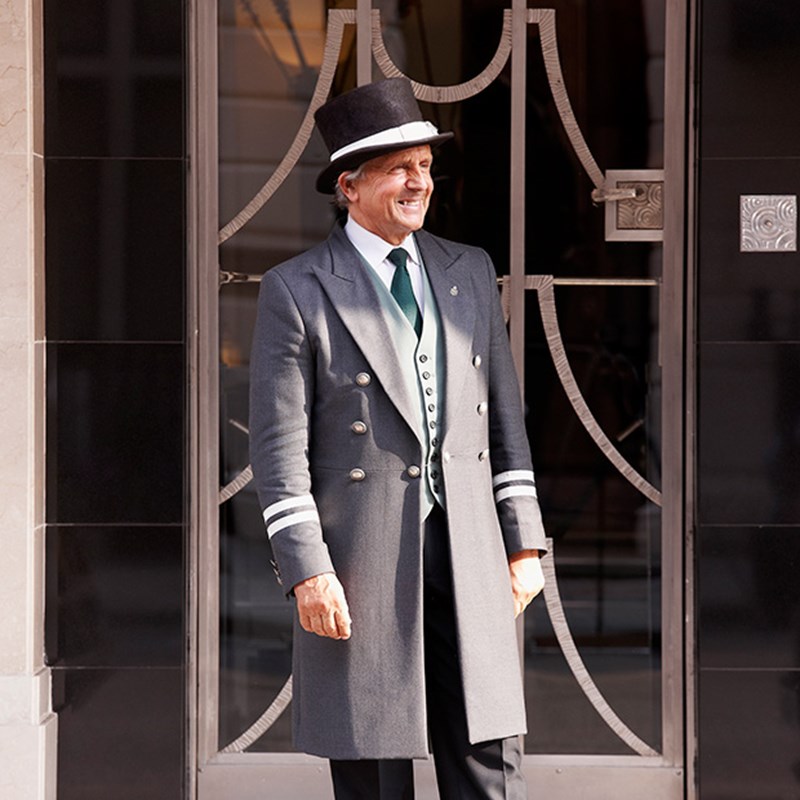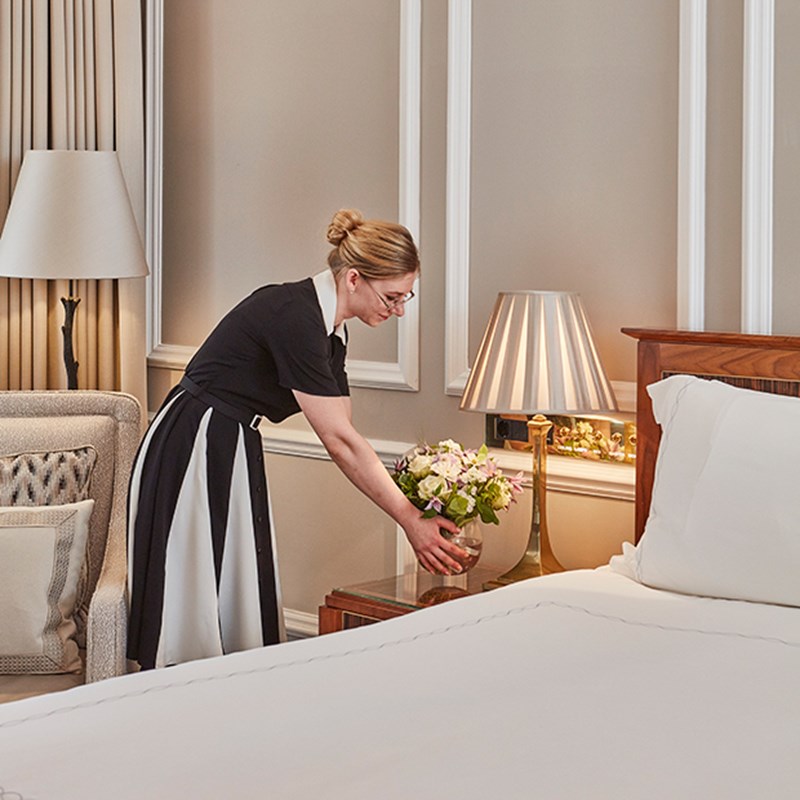 Your stay
The many, cutting-edge modifications we are making for your health and safety will be discreetly done, so you can relax and confidently enjoy your time here.
As you arrive
After being greeted by our doorman, we will sensitively talk through the relevant ways in which we will be taking care of your health, personal safety and happiness. You should feel comfortable that your stay will be handled with the greatest possible care.
Thermal imaging cameras have been discreetly installed at the hotel's main entrance, while each guest will receive a bespoke amenity kit of face masks, hand sanitiser and disinfectant wipes.
Handling with care
Hand sanitiser in touchless dispensers will be available throughout the hotel including reception, concierge, lobbies, entrances to restaurants and bars, and other key locations. Meanwhile our housekeeping team is elevating their already high standards, with an enhanced cleaning programme that places particular emphasis on 'high touch' areas.
Enhanced cleaning
Our housekeeping team will rigorously clean bedrooms and suites with products proven to be effective against viruses and bacteria. You can expect linen to be changed and laundered at high temperatures daily, while regular filter replacements are set to optimise fresh air exchange through in-room air conditioning and purifiers.
You are required to wear a mask
All guests of Claridge's are required to wear a face covering in the public areas of the hotel at all times (except while eating or drinking, or if medically exempt). Complimentary masks will be provided at the entrance to the hotel and at our restaurants and bars. For guests who are staying with us, these are also provided as part of the in-room amenity kit.
Safely spaced
We will clearly indicate ways you can maintain appropriate social distancing measures throughout the hotel.
Dining and drinking
When our bars and restaurants reopen, it will be to a small number of guests at each service, following Government-mandated occupancy limits. Each restaurant and bar will receive the same rigorous cleaning standards as elsewhere in the hotel, and we will cleanse and disinfect 'high touch' points hourly.
Menus will be made available electronically via your personal phone or tablet – with single-use paper versions available should you prefer. If you choose to dine in your room or suite, your meal will be served according to the strictest safety measures.
Contactless payments
Contactless payment methods have been implemented throughout Claridge's.
Your wellbeing
As always, should you need it, you will be able to seek medical support from our trusted healthcare partner, which includes testing and health check services.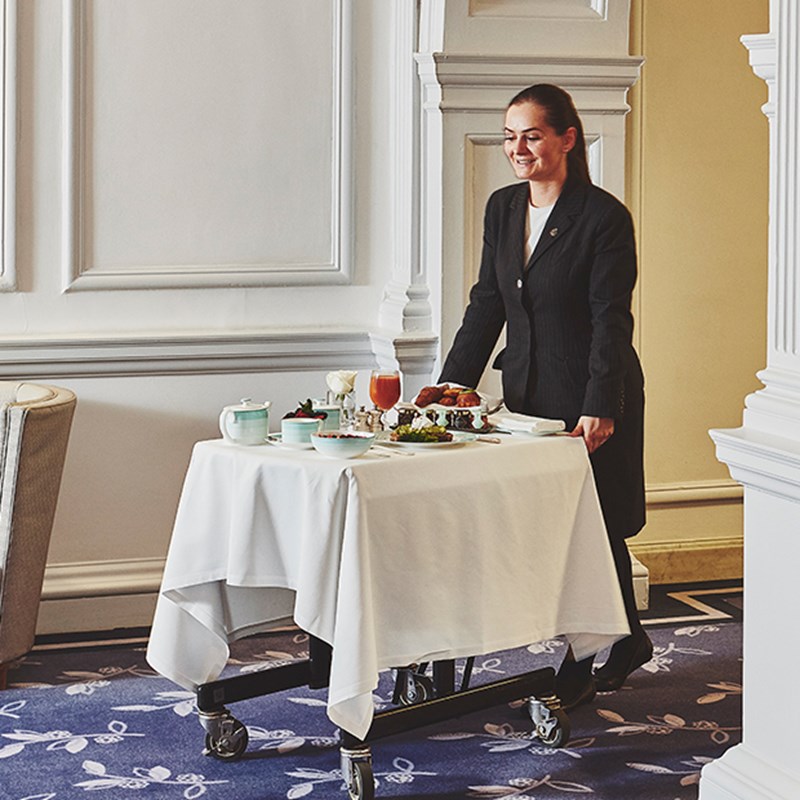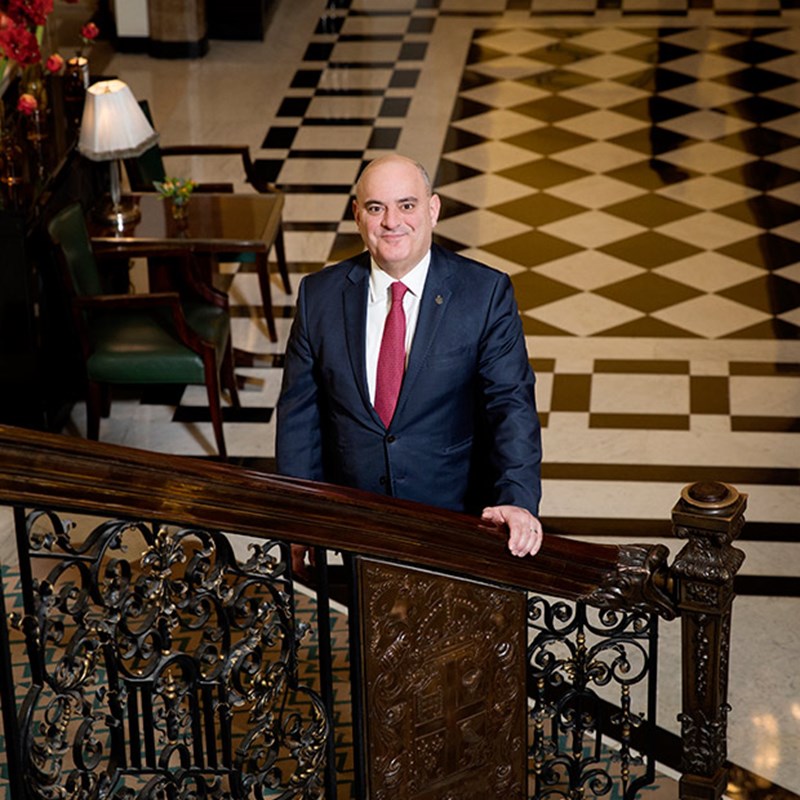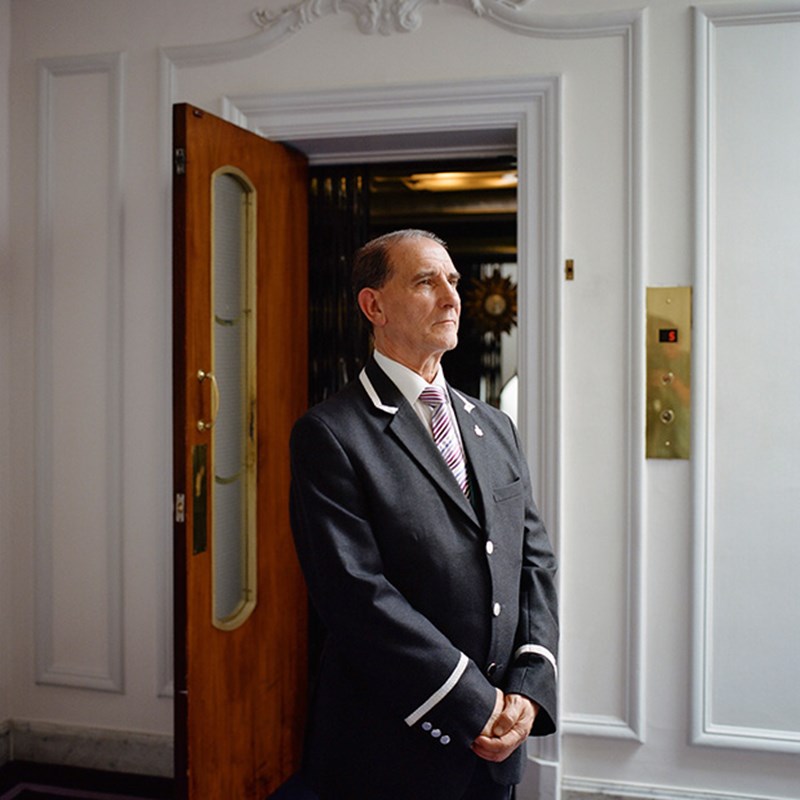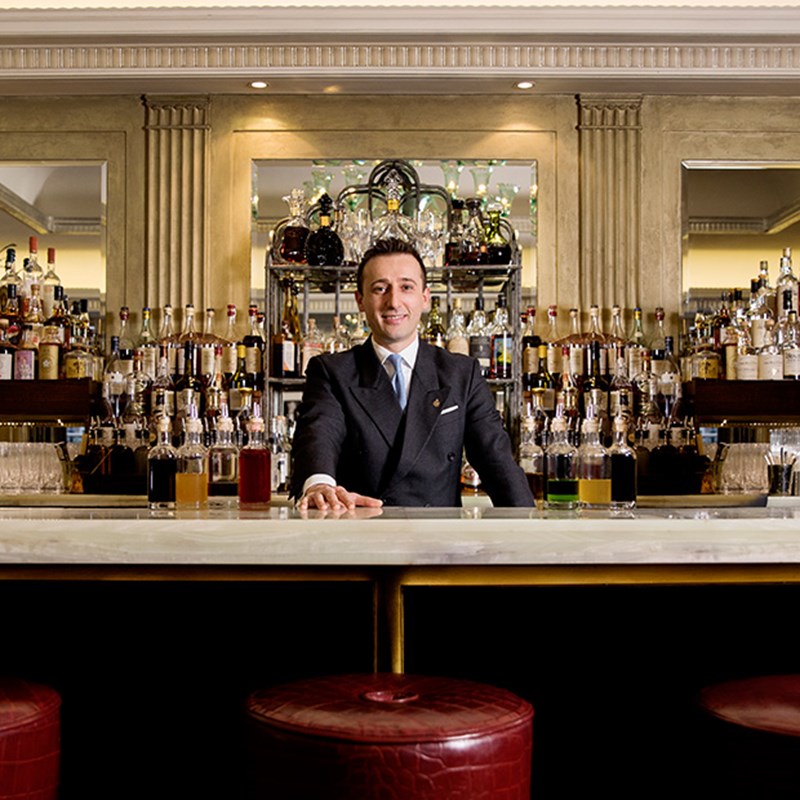 Our people
Claridge's has always been a family. By acting responsibly and taking expert advice, here's how we are looking after the wellbeing of our people.
Testing
Prior to returning to Claridge's, every team member will undergo a COVID-19 antibody test. If any employee later shows symptoms, they will be asked to isolate at home while medical assistance is arranged by the hotel, including a COVID-19 test.
Temperature checking
From our doormen to bartenders, every member of our teams will have their temperature monitored daily using thermal imaging cameras installed at our staff entrance. All members of staff will also have their own masks, hand sanitiser and other personal protective equipment as appropriate.
Training
As they return to work, comprehensive, regular training is equipping our teams with the knowledge to reach the highest COVID-19 health and safety standards and protocols. All training is driven by up-to-the-minute advice.
Please click here for further extensive details about our health, hygiene and safety measures at the hotel.