At Claridge's we are proud of our art deco history, yet we are always looking to the future and embracing new fashion and design. In recent years we have collaborated with many of the world's most influential designers including Veere Grenney, Diane von Furstenburg, Guy Oliver, David Linley and BOS Studio.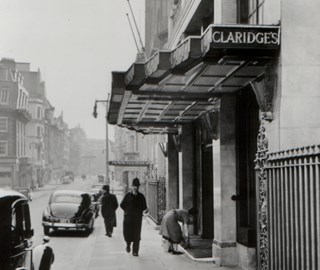 The early days
The plans for Claridge's were drawn up by C W Stephens – the architect behind Harrods. He redeveloped the original hotel prior to its reopening in 1898. Much of his work remains to this day.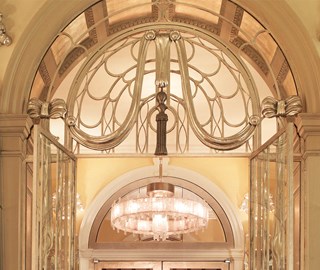 The art deco era
During the 1920s and 1930s, Claridge's was transformed into an art deco icon. As the jazz age swept through the world, Claridge's invited art deco pioneer Basil Ionides to redesign the restaurant and several of the suites. His magnificent glass screens still shimmer in the Foyer & Reading Room .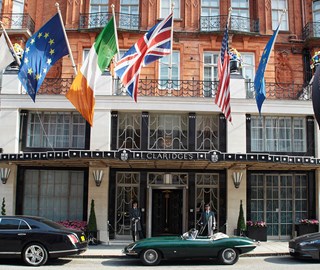 Making an entrance
By 1929, Claridge's was the talk of the town. Oswald Milne strengthened its reputation, designing a new main entrance and removing the awkward carriage drive. A façade of Roman stone and a mirrored foyer completed the new look.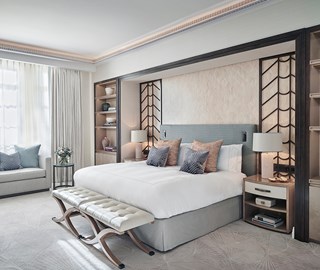 The art deco block
Buoyed by the success of the redesign, Milne had even bigger plans in mind. A new art deco extension block was added to the east side of Claridge's. Outside, it was a simple, cubic addition to the original hotel. Inside, it featured a fine suite of reception and guest rooms, all furnished in a smart, eclectic style.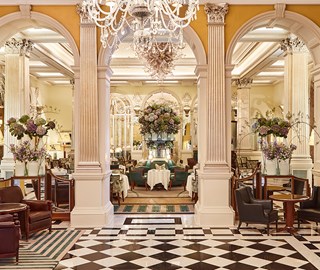 The hotel today
In 1996 Claridge's embarked on a major restoration. New York-based designer Thierry Despont made over the Foyer in modern art deco style. The centrepiece of his design is a Dale Chihuly light sculpture, suspended from the ceiling like a chandelier.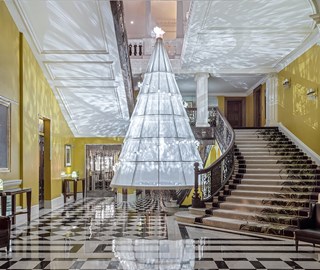 Moving with the times
Every year we continue to innovate and inspire. In 2012 we opened 25 suites designed by David Linley, one of Britain's most respected designers and craftsmen. And each year, over the festive season, the talk of the town is Claridge's Christmas tree. Specially created for us by a world-renowned designer, it marks the start of Christmas in the capital.