It started life as a single house, but Claridge's was soon transformed into an art deco masterpiece favoured by royalty and the most distinguished figures of every generation.
1800 - 1900
1800s, Small beginnings: William and Marianne Claridge are running a hotel in a single house at 51 Brook Street. In an ambitious move to expand their business, they buy the adjoining five buildings in 1854. Claridge's opens in its own right in 1856.
1860, Royal visits: As Claridge's reputation grows, it is visited by Queen Victoria and Prince Albert. The hotel soon becomes a favourite of heads of state and royalty throughout Europe.
1898, Grand reopening: Bought in 1893 by Richard D'Oyly Carte, owner of the Savoy, the hotel is promptly closed to allow a significant re-design led by C W Stephens – the man responsible for Harrods – and the hotel re-opens in 1898.
1920 - 1940
1920s, Flappers' delight: In the vibrant years after the end of the First World War, flappers, bobs and the bright young things of London make Claridge's their place to party and the ballroom echoes to the songs of Gershwin, the sounds of jazz and the steps of the Charleston.
1929, Decorative transformation: Eighty new rooms and a stunning ballroom are added. Oswald Milne, a pioneer of the art deco movement, transforms the lobby. Much of the decoration, including work by Basil Ionides and a beautiful Lalique door panel, remains to this day.
1940s, Refuge for kings: Claridge's reputation as a haven for dignitaries is enhanced when many exiled heads of state use it as a refuge during the Second World War. The Kings of Greece, Norway and Yugoslavia remain there for the duration.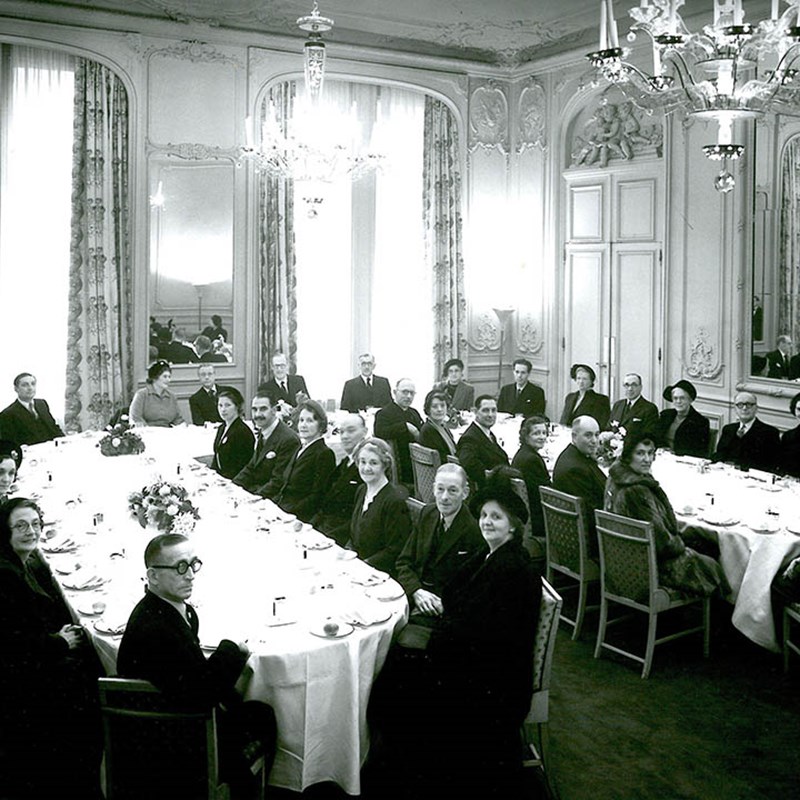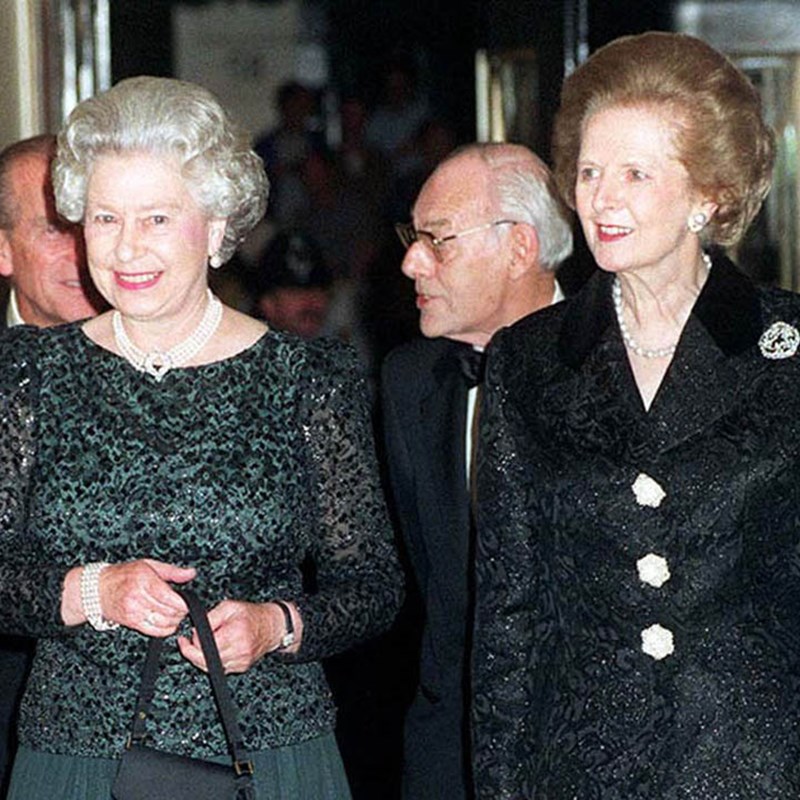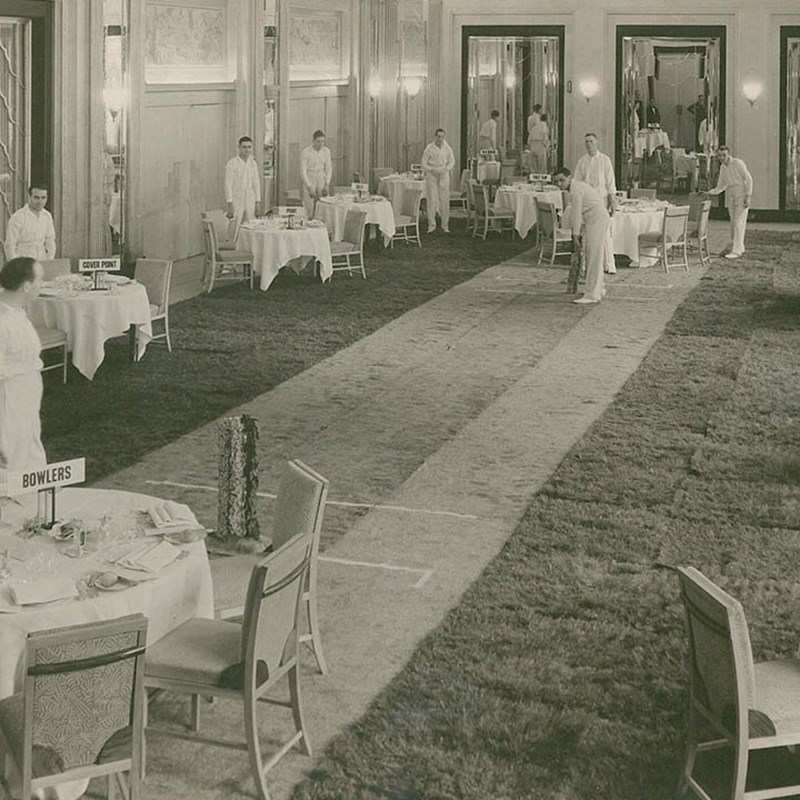 1945 - 1970
1945, Prince's birthplace: At the request of Winston Churchill, suite 212 is declared Yugoslavian territory so that Crown Prince Alexander II can be born on his own country's soil. Churchill stays at Claridge's following his election defeat.
1950s, Hollywood home from home: Along with leaders in fashion and finance, Hollywood stars adopt Claridge's as their London residence. Cary Grant, Katharine Hepburn, Audrey Hepburn, Yul Brynner and Bing Crosby are all guests. Spencer Tracy says he'd rather go to Claridge's than to heaven when he dies.
1970s, Designer coup: Fashion designer Diane von Furstenberg begins her long relationship with Claridge's, resulting in her first interiors work being commissioned by the hotel. Her fellow guests include Aristotle and Jackie Onassis, and The Queen Mother, whose favourite table in the restaurant is always dressed with sweet peas.
1990 - 2014
1990s, Loving restoration: In 1996, Claridge's enjoys a restoration led by designer Thierry Despont. He creates Gordon Ramsay at Claridge's, The Foyer, The Reading Room and The Fumoir. In 1999, designer David Collins transforms the Causerie into Claridge's Bar, with a brief to slip quietly into the new millennium while keeping a firm hold on the last one.
2000, The It-hotel: Claridge's is adopted by a new generation of models, designers, musicians and artists. Kate Moss celebrates her 30th birthday here. Jade Jagger and Lulu Guinness describe the hotel as their ultimate treat and Alex James says Claridge's is just "perfect". Diane von Furstenberg launches four rooms and suites she designed as part of her first interiors project.
2012, Fashion leader: David Linley, a long-time friend of Claridge's, completes his work on the 25 Linley Suites. There will be more evidence of his eye for detail and contemporary touches with the launch of the new business centre. David Downton continues as Claridge's first fashion artist-in-residence.
2014, Fera at Claridge's opens: Fera at Claridge's opens under the Michelin-starred chef Simon Rogan. The interior of the restaurant, created by widely acclaimed British designer Guy Oliver, reflects the creative and natural style of the cuisine, as well as Claridge's art deco architectural heritage.
2019, Davies and Brook opens: Claridge's new restaurant, Davies and Brook, opens under the acclaimed Chef Daniel Humm. In a relaxed yet refined setting, the restaurant focuses on warm, inviting, and engaging hospitality with delicious and beautiful cuisine.
2021, Ballroom reopens after full restoration: Led by Blair Associates Architecture, the Ballroom is returned to the grandeur of old. From the striking three-tiered ceiling to the concealed light glinting off Palladium-leaf pilasters, original art deco details are revealed and authentic features recreated.