Discreetly tucked away in Claridge's art deco interior, The Fumoir is where those in the know have enjoyed a quiet drink in London since 1929.
By day, sip a cappuccino and snack on Claridge's fried chicken. Come by for pre-theatre drinks such as a signature Fumoir Negroni. Or drop in for a vodka martini nightcap, perfectly mixed and served in an ice-chilled glass. As William Klein portraits gaze down moodily from the walls, this is a place to settle in, enjoy a luxurious cocktail and relish the moment.
Sample menus
Opening Hours
Monday - Saturday: 12pm - 1am
Sunday: 12pm - 12am
Reservations
The Fumoir operates a no reservation policy.
To respect the privacy of all our guests we kindly ask that you refrain from taking photographs.
Child policy
Only children who are resident at the hotel may enter the bar, if accompanied by an adult. Please note that children are welcome in the bar until 6pm.
Drinks menu
Take your pick from our extensive collection of signature cocktails, champagne cuvées, brandy vintages, whisky expressions and other premium spirits.
Marble horseshoe bar
A curve of black marble sets the stage for our mixologists to prepare your drink with panache and precision.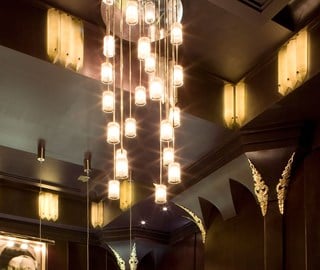 Designed by Thierry Despont
Acclaimed artist, architect and designer Thierry Despont poured his passion for the beaux-arts into every detail of The Fumoir. With the atmosphere of a jewellery box, this art deco hideaway is perfectly enhanced by lighting that gleams softly in the Lalique crystal panels.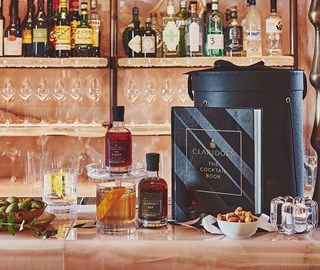 Mixing with the best
The Cocktail Edition is an evening at The Fumoir, beautifully boxed. Lift the lid to craft your own Jazz-Age cocktails from Claridge's The Cocktail Book, or simply sit back and sip on our pre-mixed classics – accompanied by olives and mixed nuts.
Order now