An ode to the artistic haunts of Provence and Italy, The Painter's Room is a stylish, art deco hideaway. Step from the monochrome corridor into a cocooning space, where fine lines and bright accents form a striking canvas for creative spirits and seasonal bites.
Cocktails here are light and local – with a focus on British, French and Italian producers. Expect fresh flavours alongside boutique pours, and a carefully curated wine list that serves up the finest vintages by the glass.
Designed by BOS Studio, the bar's pared-back palette is complemented by thoughtful nods to the hotel's heritage. Gently reflecting the light from the rose-framed skylight, the striking centrepiece is an intricate stained-glass mirror, created by London-based artist Annie Morris.
Effortlessly elegant, stop by for a cocktail, stay for vibrant sharing plates – or choose to keep The Painter's Room all to yourself, as an intimate retreat from your ballroom gathering.
Reservations
Opening hours
Tuesday - Thursday: 5pm - 12am
Friday & Saturday: 3pm - 12am
Child policy
Only children who are resident at the hotel may enter the bar, if accompanied by an adult. Please note that children are welcome in the bar until 6pm.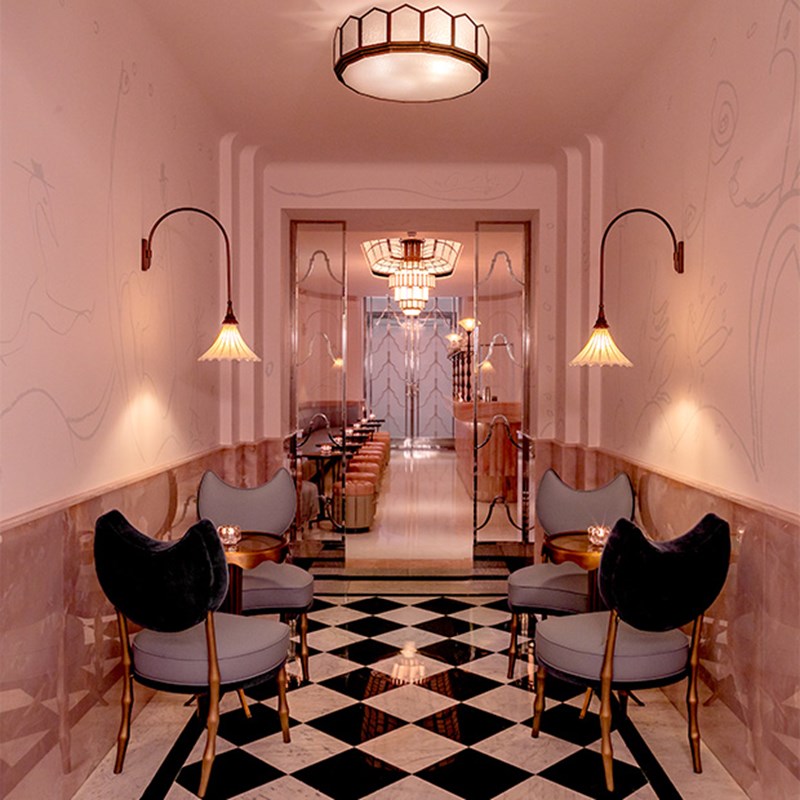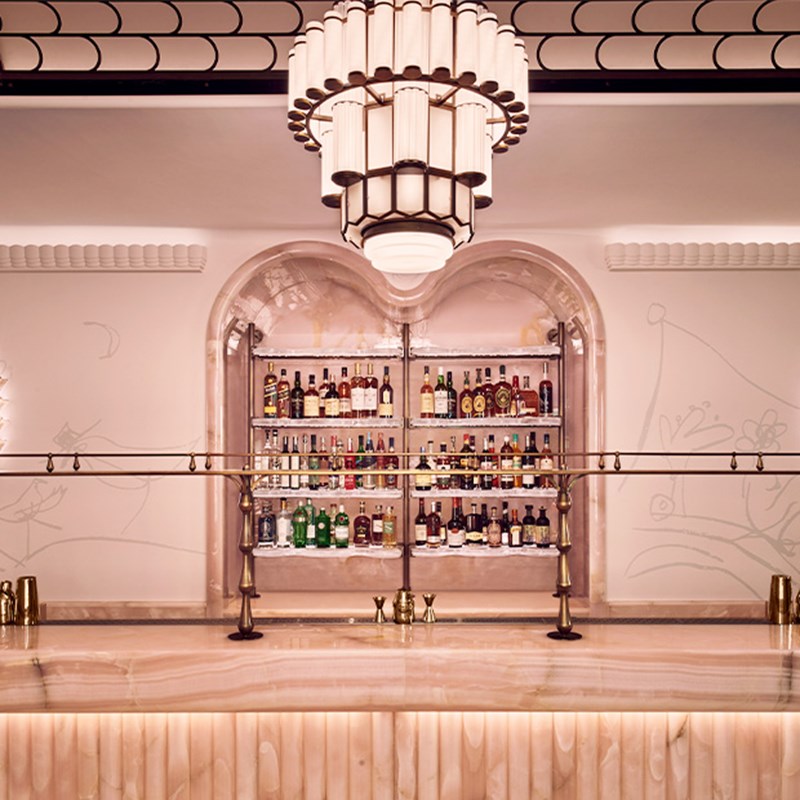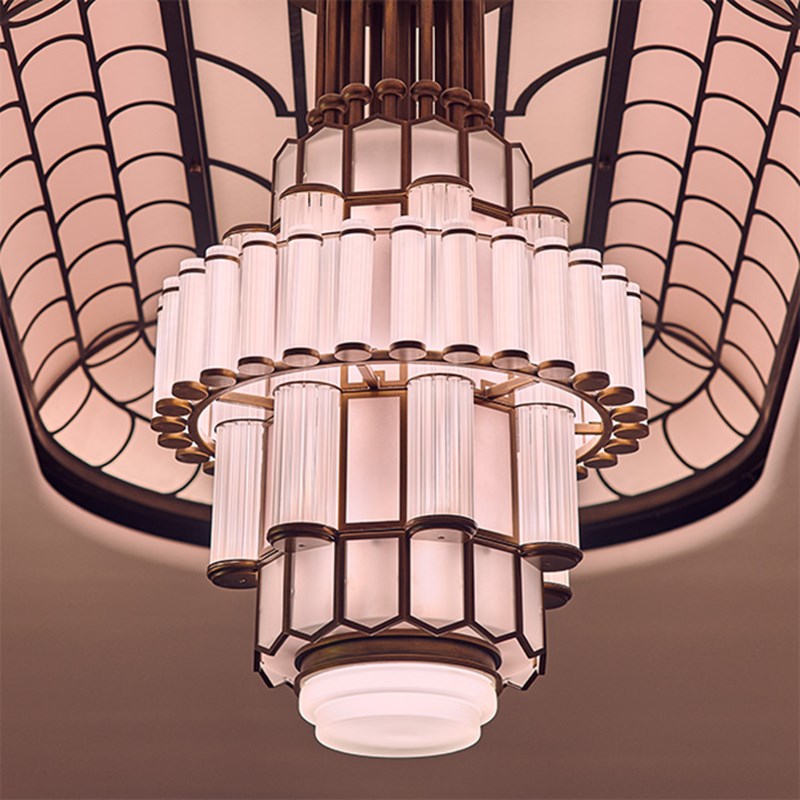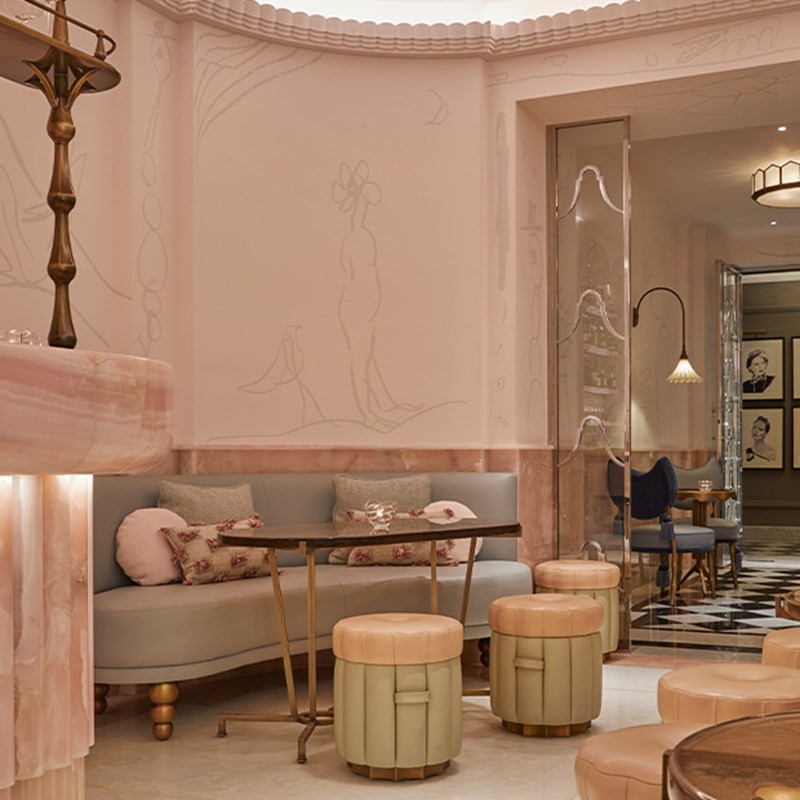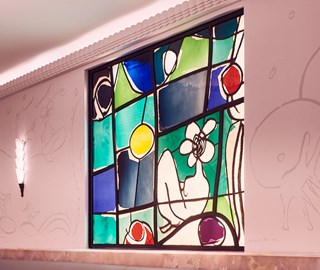 Strokes of creativity
In a contemporary nod to the hotel's art deco heritage, the musings of British artist Annie Morris appear across the bar. Monochrome murals depict playful characters and animals in top hats, while the colourful pops of Morris' stained-glass window creates a striking backdrop for stirring cocktails.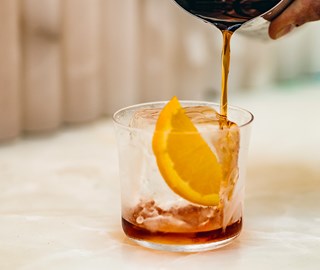 Cocktails across continents
From light to complex, each cocktail offers a fresh perspective on the art of mixology. Whether it's the almond blossom Saint Remy or the peach and Pineau notes of the Almost a Bellini, carefully considered boutique pours are paired with caviar, seasonal crudités or a Croque Monsieur with a Claridge's twist.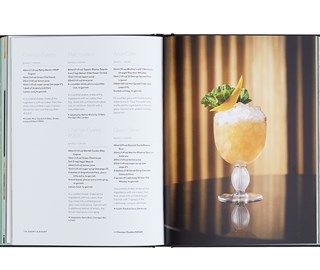 Mixing with the best
Whether it's the classic concoctions of The Fumoir or modern libations of The Painter's Room, the bars at Claridge's all have a story to tell. And for the first time, the tales and techniques enjoyed for generations have been captured in Claridge's: The Cocktail Book. Craft your own Old Fashioned from Claridge's Bar, as you discover the mixology behind these storied spaces.
Order now