The Foyer Private Dining Room
The Foyer Private Dining room brings you all the roaring 1920s style of the Claridge's Foyer in a more intimate setting, supported by discreet, attentive service.
With one long table, the Foyer Private Dining Room can accommodate 10 to 22 guests. Here we serve lunch or dinner from the Foyer Private Dining Room menu. Specially created by our chefs, it showcases contemporary cuisine, with a focus on authentic flavours and seasonal produce. If you are planning a private event, the Foyer Private Dining Room will give it a real sense of occasion.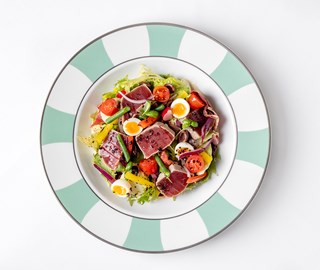 A menu to surprise and delight
Take your pick from carefully selected dishes, including seasonal specialities and global flavours. If you have any dietary requirements, please let us know when making your booking, and we will be happy to tailor the menu.