Claridge's champagne dinners pair a sensory experience with a delightful social occasion held in the Private Dining Room or Claridge's kitchen.
Each dinner showcases a different champagne house, giving you the opportunity to taste five different cuvées or vintages. The evening begins with canapés and your first glass to taste, followed by a four-course dinner specially created by Executive Chef Martyn Nail.
Your expert host will introduce the champagne for the evening and describe the food pairings, before your dinner gets into full swing. Throughout the dinner, relax and enjoy stories about the history, traditions and personalities of each champagne house.
Reservations
Our champagne dinners are held in the Private Dining Room or Claridge's kitchen.
9 October 2019: Dom Pérignon - £300 per person
31 October 2019: Laurent-Perrier - £250 per person
18 November 2019: Krug - £350 per person
Please note that a 12.5% discretionary service charge will be added to your bill.
For further information, please contact Barbara Poljak:
Call: +44 (0)20 7409 6232
Email: bpoljak@claridges.co.uk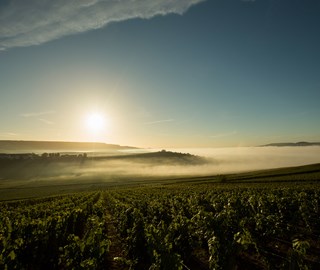 Dom Pérignon, 9 October 2019
Arguably one of the world's most iconic champagne brands, Dom Pérignon is named after the notorious 17th century Benedictine monk, Dom Pérignon, who is said to have invented champagne. Producing only vintage champagne from the best grapes in a single year, creating a truly unique expression. This dinner, held within Claridge's kitchen, is hosted by Dom Pérignon's Oenologist Nicholas Blampied-Lane.
Book now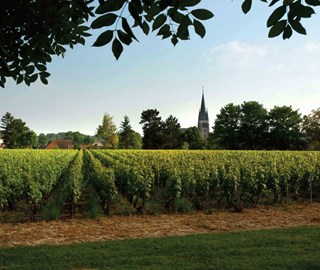 Laurent-Perrier, 31 October 2019
Passion, creative boldness, free spirit and elegance through simplicity are the founding values of the house. Dating from 1812, the same year in which the Claridge's building was first established as Mivart's Hotel, Laurent-Perrier is today Claridge's house champagne. This four-course dinner is hosted by Lucie Pereyre de Nonancourt, of the family behind Laurent-Perrier, and David Hesketh, Managing Director of Laurent-Perrier UK and Master of Wine.
Book now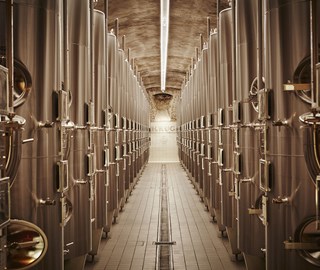 Krug, 18 November 2019
Krug was established in 1843 by Joseph Krug, and is still one of the most luxurious and sought after champagne houses as it only produces small quantities of top cuvées. During this dinner, held in Claridge's kitchen and hosted by Louis Henrion, Krug's Education and Training Manager, several vintage cuvées will be served.
Book now