Davies and Brook is now closed until further notice.
Stepping onto the London restaurant scene, Davies and Brook sees chef Daniel Humm come full circle. It was here, as a 15-year-old, that he first found his feet in Claridge's kitchen. Now, more than 25 years later, Daniel returns with a single goal: to create the most delicious and gracious dining experience.
While sharing some influences with Daniel's iconic Eleven Madison Park, the food, interior and feel of Davies and Brook combine to create a Michelin-star restaurant that's entirely its own with the menu reflecting London's eclectic cultural scene. Alongside signature dishes, such as the much-loved and lauded dry-aged duck glazed with honey and lavender and the already iconic Claridge's Fried Chicken (dubbed CFC), there are new arrivals each season. Autumn brings a riff on the classic roast with chicken with a foie gras, black truffle and brioche stuffing, while the bacon-wrapped and gruyère-topped 'Humm Dog' is a sophisticated spin on New York street food. Blending British seasonality with global inspiration – with a few surprises along the way – this is food that leaves a lasting memory.
Sample Menus
Dining room menu
Bar and Terrace menu
Drinks and cocktail Menu
Wine List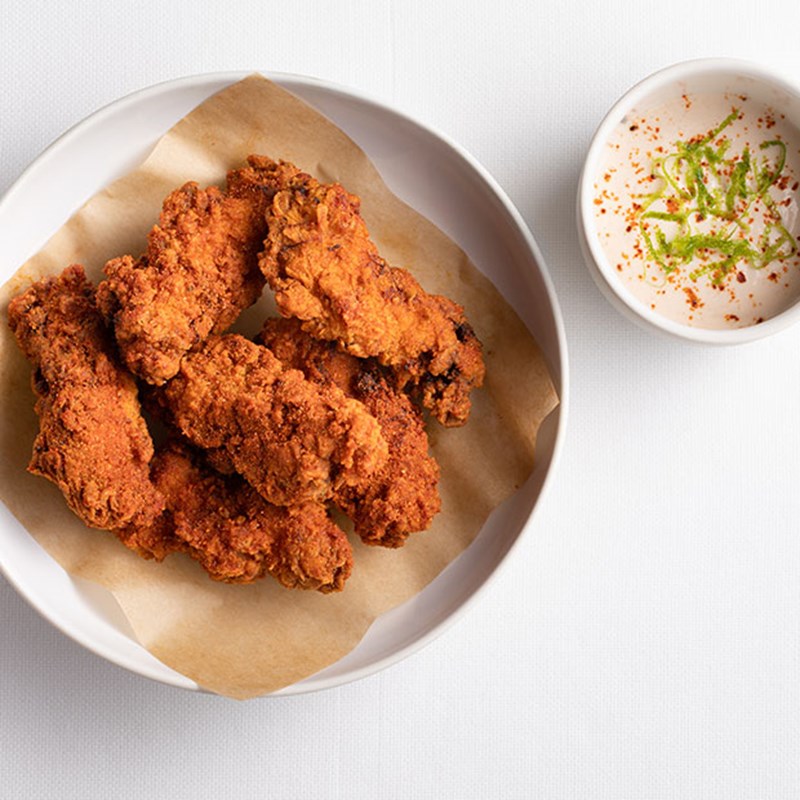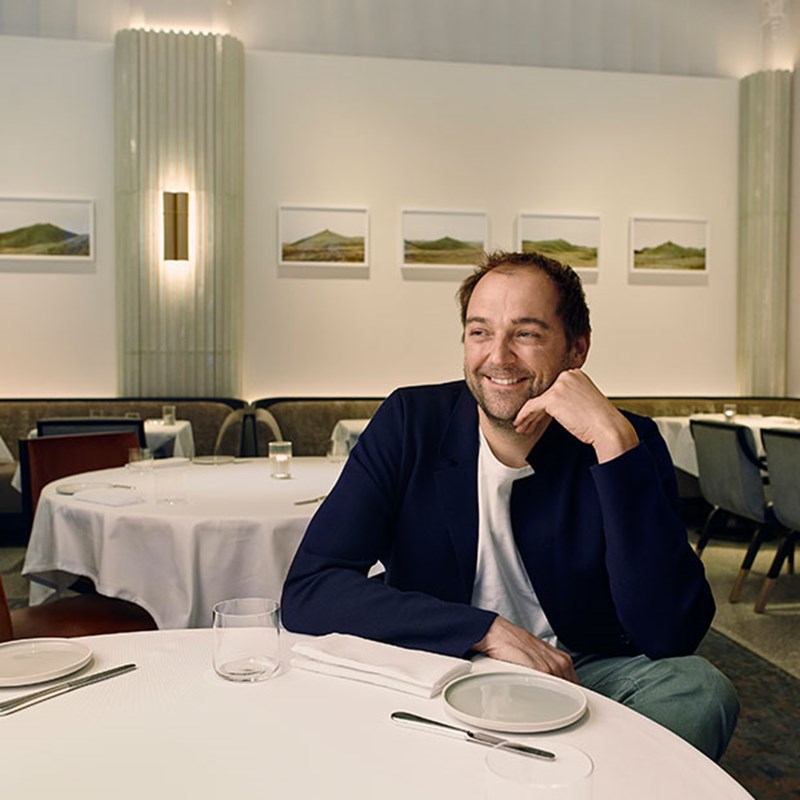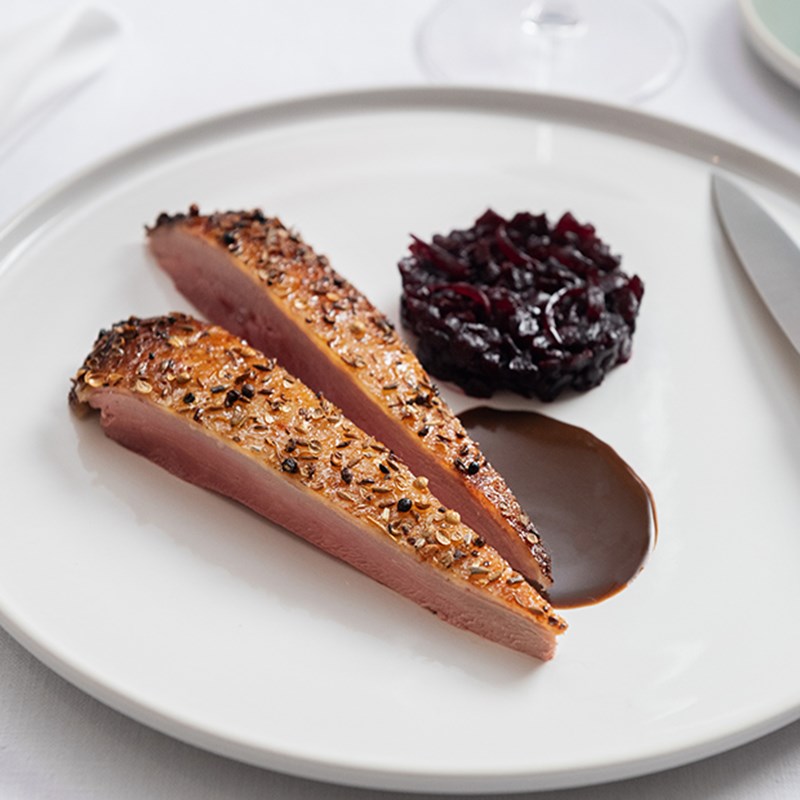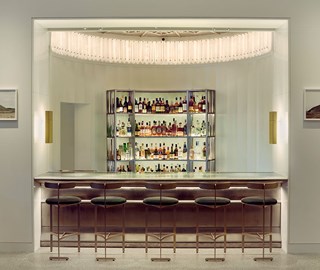 Relaxed and refined
Mirroring the menus, the setting is relaxed yet refined. There is artwork by American artist Roni Horn, a body of work commissioned just for Davies and Brook. And at the heart of it all is the bar – headed by Bar Director Pietro Collina, it's a buzzing spot for cocktails and small plates, drinks on the terrace or simply to soak up the Davies and Brook spirit. Just like the rest of the dining room, expect imaginative flavours and service with a personal touch.